Our approach
At Shuttle Thread, we are web content management specialists.  With over a decade of combined experience we strive to build fast, stable and future proof solutions.
We believe in using open standards and open source software wherever possible and have the experience to know when there is an existing project to serve your needs, whilst ensuring you are not tied to a roadmap of any single external company. For our favourites see the technology page.
Where possible we stick to existing open protocols. So whether it is maximising your potential audience by producing compliant (X)HTML semantic markup or creating REST interfaces using JSON, we work in a way that ensure interoperability with current and future systems.
Whatever the project, you can be sure the resulting solution is of the highest standard. Being fervent test-driven-development advocates we will ensure rigourous test coverage of any code and we can work within continuous integration environments such as Hudson to ensure your systems remain functional. We favour iterative development as expressed in the Agile manifesto and have practical experience of operating in Scrum environments.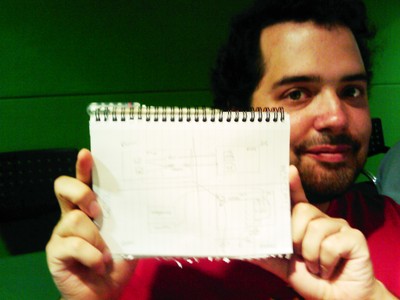 Jamie has been developing websites and associated solutions since the turn of the century. He is a multi-skilled developer, with professional experience of client-side Javascript all the way down to Linux kernel development.
As part of Shuttle Thread he has worked on a wide variety of Plone sites, in particular with Dexterity and Diazo, and committed many enhancements to what is now core Plone. A strong believer in the mobile web, he has used responsive design and new HTML5 APIs to create rich web applications that would otherwise require separate native applications. He is also more than proficient with the database design required to drive the API behind the scenes.
Before, Jamie has worked at the BBC, where he as been lead developer / architect on many in-house content management projects, using both relational databases and XML to represent data.
He is based in Manchester, England.