Meet Shuttle Thread
Comments
by Laurence Rowe
on Oct 26, 2010
So we (Laurence Rowe and Jamie Lentin) have just started Shuttle Thread.
We've been friends since high school and have kept in touch over the years and exchanged thoughts on the technology we'd been using in our different jobs. Though it's usually been different technologies, it's often felt like we've been working at the same fundamental problems.
We were both looking for a new challenge and wanted to base ourselves in Manchester. Realising that we were after the same thing, we talked it over and decided to take the plunge and start our own company. By joining forces we will be able to offer our customers the benefit of our combined experience.
A little more about ourselves:-
Laurence Rowe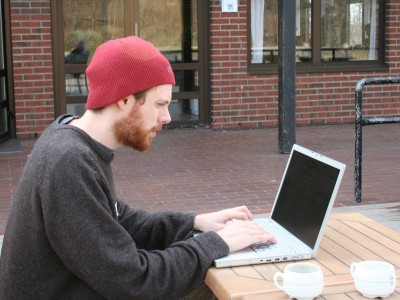 Laurence has been building Plone sites since 2002 and has since made a career of it. He is an active core contributor and serves on the Plone Framework Team, the body which provides technical direction for the Plone CMS.
He's spent a lot of time integrating Plone with other systems, either at the database or user interface level.
After working in London and Norway, he decided to move back to Manchester where he had studied for his degree in Software Engineering.
Jamie Lentin

Jamie has been developing websites and associated solutions since the turn of the century. He is a multi-skilled developer, turning his hand to client-side Javascript all the way down to Linux kernel development.
He has spent 5 years at the BBC where he has been lead developer architect behind several aspects of content management, in particular the in-house XML/XSLT-based CPMS managing and producing many parts of the site. Besides this, developing AV transcoding/moderation systems and voting/comment data warehouse solutions, making much use of Oracle and MySQL.
He will now, after moving back to Manchester, be taking his Python experience and applying it to Plone.